This is a Sponsored post written by me on behalf of
Carton Smart
for
SocialSpark
. All opinions are 100% mine.
I am so excited for the holidays and the traditions that me and my family share. I am also really excited for the food. I know every one of you has a special holiday recipe that you get really excited for. Today's post is brought to you by Tetra Pak® and we are going to talk about why you should
Become Carton Smart
.
While the holidays can be hectic, we can make small decisions that have a huge impact on our future. Tetra Pak cartons carry a wide variety of foods and they are so much better for our environment. Here are a few reasons:
Cartons use 1/3 of the packaging compared to cans
Tetra Pak® Cartons are made of 70% paper, a renewable resource, from selectively harvested, re-grown trees that are FSC certified (Forest Stewardship Council)
Cartons are space saving and easy to store
The packaging process preserves the flavor and nutrients in the food without using preservatives
They are Recyclable and in fact result in 60% less landfill waste than cans
Cartons are reclosable so you can use what you need and save the rest for later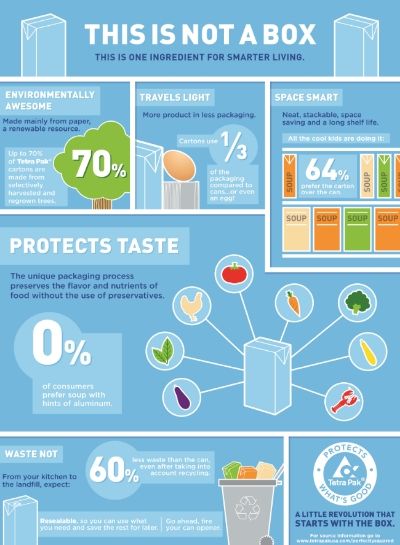 Now I personally use the Pacific Foods Chicken Stock in my kitchen all the time. It is almost always in my fridge and while I didn't start buying it to be Carton Smart, I am really excited to know that I can help the environment at the same time. I also love that I can use what I need and put the rest back in the fridge. I hate having wasted food from cans that I have to either re-store in another container or just get rid of it. Also, you have perhaps not even noticed the option for picking Cartons over Cans but their is wide variety of food choices that are available in cartons and allow you to be carton smart including:
refried beans
mac n cheese
turkey gravy
almond and rice milk
soups
and much much more...
You can check out
pacificfoods.com
or
becartonsmart.com
to find more foods.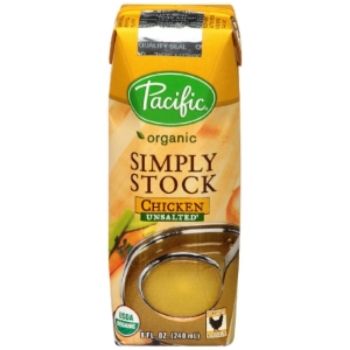 I make my white bean chili all the time in the winter months because well, it's cold and a warm meal just feels really good. I have talked a little bit about this recipe before.
Click here if you want the full recipe for my White chicken Chili
but I used my Pacific Foods Chicken Stock for this holiday meal a long with chicken, potato, corn, and large butter beans.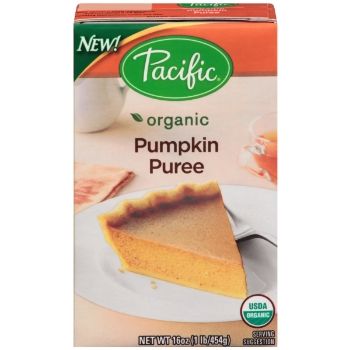 Also, Pacific Foods carries a Pumpkin Puree that looks so yummy! Perfect for a pumpkin pie or some pumpkin chocolate chip cookies.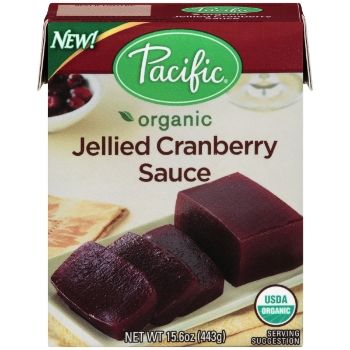 Last Pacific Foods also carries a Cranberry Sauce that would be perfect for Thanksgiving!
My #CartonSmart CHALLENGE
Now I am going to take on a challenge and am hoping many of my readers will as well but I am going to try and use cartons this thanksgiving over cans in every way possible. I will post later with how my thanksgiving recipes turned out and which cartons I was able to find and use. I hope to use cartons for my cranberry sauce, pumpkin pie, gravy, and I will need some chicken stock for the stuffing that I will try using from a carton as well. Stay tuned for my posts about how it turned out.
I would love to hear from my readers about how you are planning to be #CartonSmart this holiday season? Perhaps you have a great tip for not wasting so much food or a recipe where you use a carton. I want to hear about it!